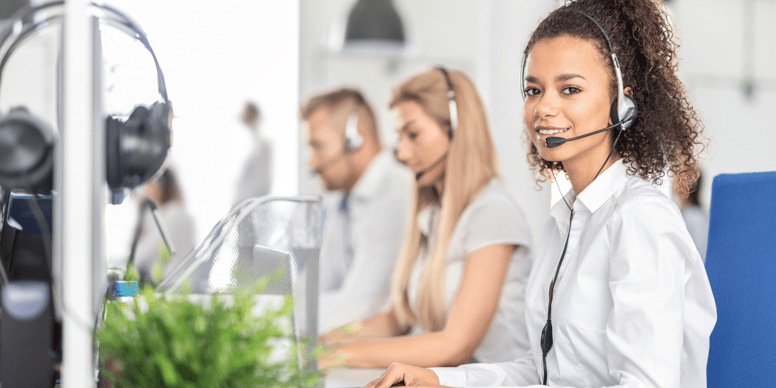 Defining CCaaS: What is Contact Center as a Service and Why is it So Valuable?
By Geomant | May 7, 2021
We're all about creating brand loyalists for life
Learn how you can better benefit from your front line customer service representatives
Projected to reach a value of about $72.3 billion by 2027, CCaaS is one of the hottest trends in communication right now. Otherwise known as "Contact Center as a Service", the solution involves delivering contact center technology and capabilities to companies over the cloud "as a service." This removes the need for companies to install their own premises-based technology.
While cloud-based contact centers aren't an entirely new concept, the idea has gained a lot of traction in the last couple of years, Enhanced by a demand for flexible, scalable tools for customer engagement and service, CCaaS is becoming a table-stakes investment for any business.
So, how do you know if you need CCaaS?
Here's your complete guide to Contact Center as a Service.
What is CCaaS? A Brief History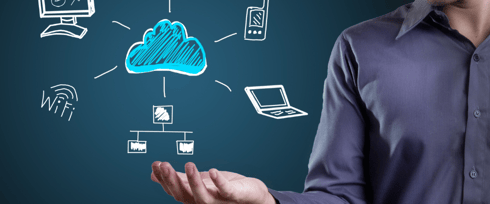 Contact Centre as a Service is a component of the "as a service" approach to cloud-based technology for businesses. When you purchase your contact center tech "as a service", you access the tools you need through a platform or portal on the internet.
Instead of installing a new desktop device and making various complicated connections in your business, you can use CCaaS to provision a new contact center agent with the solutions they need in seconds. CCaaS therefore makes scaling and adapting your business extremely simple.
Delivered on a subscription-based licensing model, CCaaS can evolve to suit the changing needs of your businesses and its customers. You can exceed the capabilities of an on-premises contact center by adding new features like smart routing or natural language processing at the touch of a button. Agents can also access the software they need from any smartphone or internet-connected device, so they're less restricted about where and how they work.
Companies have been experimenting with CCaaS since the early 2000s when companies recognized a demand for more flexible customer service and outbound calling through the cloud. Unfortunately, high demands for regulatory compliance in multiple sectors of customer service, combined with concerns about security, have prevented many companies from making the transition.
For years, brands have been moving their Unified Communication tools into the cloud and leaving the contact center mainly on-premises. However, when the pandemic hit in 2020, businesses discovered that on-premises technology didn't offer the continuity they needed. CCaaS became one of the only ways for companies to keep the lights on, by offering crucial tools to remote workers.
Today, CCaaS represents a powerful part of the cloud adoption journey. Around 50% of companies are expecting to be using CCaaS in 2022. As customers continue to demand more from service experiences, the cloud could be essential to the future of work.
The Benefits of CCaaS Today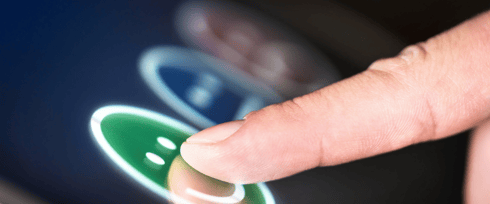 Even before the pandemic, CCaaS promised a more cost-effective and scalable solution for contact center management. With your contact center in the cloud, you can create an omnichannel experience for your customers in no time, integrating tools like Microsoft Teams, WhatsApp, and Salesforce for customer data. Cloud contact centers also reduce the need for expensive on-site provisioning and maintenance, while allowing agents to work from anywhere.
The major benefits of CCaaS today include:
Improved customer experience: Contact centers in the cloud can cover a range of channels, not just voice. You can connect to your customers through WhatsApp, chat, SMS, email, and even video. This gives your clients more control over how they want to connect with you. A more engaging omnichannel experience gives your customers a way to differentiate between you and your competition. At the same time, because your CCaaS solution keeps all of your communication channels connected on the backend, your agent will be able to track the context of the conversation. This reduces the need for your clients to repeat themselves as they move through the service or sales journey.
Streamlined insights: A cloud-based contact center can combine all of the platforms your customers use to interact with your company into a single pane of glass. This enhances the customer experience through more contextual, connected conversations, but it also provides a better view of your business. A connected cloud-based CCaaS solution gives you a better end-to-end insight into the customer journey, business processes, and the steps you need to take to make your organization more efficient.
Enhanced agent experience: CCaaS solutions are transforming the agent experience on a massive scale. Thanks to CCaaS, companies can deliver crucial contact center tools to employees wherever they are. This ensures that your remote employees can be just as well equipped as your in-office staff. You can even build your contact center in an environment that feels comfortable for your employees, like Microsoft Teams. A contact center within Microsoft Teams will connect all of your employees' tools for collaboration and communication in one space, for easier operations every day.
Faster innovation: CCaaS provides companies of all sizes with access to the latest technology at a pace that suits them. You can implement innovative tools like AI self-service IVR systems and chatbots as your call volumes increase, reducing the pressure on your agents. If you notice that your customers prefer to use chat tools to connect with your brand, you can implement new channels like Twitter, Facebook, SMS, WhatsApp, and Skype. Companies can even experiment with intelligent analytics and machine learning.
Cost savings: As mentioned above, one of the major benefits of CCaaS is how affordable it can be. There's no need for any expensive hardware investments. Users can download contact center solutions into the devices they already use. You can customize your experience in the cloud, adding numbers and channels when the time suits you. Plus, your entire experience will be subscription-based, allowing for predictable budgeting. With real-time reporting and analytics, you can also keep a close eye on the parts of your business that might be subject to quality issues and problems, reducing your risk of losing money.
Business continuity: Now more than ever, companies are becoming increasingly aware of the importance of keeping employees productive when offices aren't available to open. With CCaaS, your employees can continue working wherever they are. You can even hire remote team members from different regions around the world, to ensure that you can manage any increase in customer demand.
Embracing CCaaS With Geomant and Buzzeasy
CCaaS promises companies of all sizes an all-important edge when it comes to offering great customer journeys. Whether you're proactively reaching customers with intelligent sales strategies, or supporting clients through a comprehensive support system, CCaaS can help. The biggest challenge for many modern companies, is figuring out how to embrace CCaaS in a way that leverages their existing investments, empowers employees with future technology, and serves customer needs.
Geomant's Buzzeasy CCaaS solution is the all-in-one strategy for unlocking a new kind of cloud contact center. Rather than having to build a new cloud environment from scratch, companies can design the ultimate contact center environment within Microsoft Teams. As a Microsoft Gold Partner, and certified part of the Microsoft Cloud Contact Center program, Geomant helps companies to leverage their existing Microsoft ecosystem, and enhance it with new features.
61% of companies say they're planning on moving their contact center environments to the cloud going forward, and with Geomant, you can make the transition in an environment that makes sense for your team. Your employees are already used to leveraging Microsoft Teams for their collaboration experiences every day. Why not take that existing productivity to the next level?
Because the Geomant architecture is API-first, companies can design the contact center that suits them within the Teams space. You get all the benefits of Microsoft Teams, like convenient bots, video conferencing, and chat, combined with an enterprise-grade contact center environment. Brands can even add their own connections to leading tools like Microsoft Dynamics, and Salesforce.
The open and flexible Microsoft Teams contact center environment also paves the way for additional investments into AI self-service, intelligent assistants, smart bots, and tools that can automatically answer customer questions for your customers. If your client needs to connect to a human being, they can reach you on any channel of their choice, from WhatsApp or Facebook, to email and SMS. There's even callback functionality available so customers don't have to wait around.
Embracing the New Age of CCaaS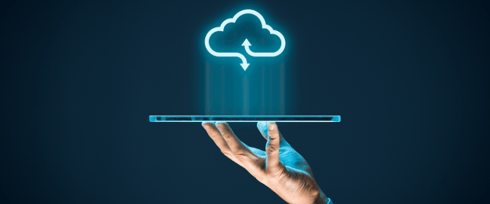 The concept of Contact Center as a Service technology has been gaining attention for years. Now, it's time for companies everywhere to discover the true benefits of a cloud environment for themselves. With Geomant and Buzzeasy, business leaders can build an entire contact center in Microsoft Teams, with no need to worry about replacing or upgrading hardware and software as it becomes increasingly obsolete. You can just add new features through the cloud whenever it suits you.
Tools like supervisor insights and live conversation monitoring support the age of hybrid work, by giving supervisors a way to support remote agents at a distance. 360-degree customer journey analytics will show you how your customer's experience is evolving in the new world, while power BI reporting makes it easier to evaluate your company's accomplishments and inspire remote workers with wallboard reports.
The post-pandemic era has transformed CCaaS from one option for contact center technology, into a must-have investment for any modern business.
Are you ready to make the transition?