Contact Centre Trends from 2020 to 2021
By Geomant | November 3, 2020
We're all about creating brand loyalists for life
Learn how you can better benefit from your front line customer service representatives
The Contact Centre has always been the primary point of connection between brands and customers. Through the right selection of tools and services, companies can build long-lasting relationships with their clients and strengthen their brand reputation.
In the early years, contact centers were austere environments packed full of ringing telephones. Companies used basic IVR systems to route customers to the next available agent. Voice was the most popular communication method, and options like fax and email were beginning to encroach on the sidelines.
Today, the contact center is a very different beast. The modern contact center responds that 80% of customers now believe that a company's experience is just as necessary as its products. Clients are more demanding than ever before, and only the brands with the best experiences to offer will survive.
How the Contact Centre Evolved in 2020
Each year, new trends in customer service and technology lead to transformations in contact center experiences. While we've seen the impending arrival of things like intelligent contact center tools and multichannel functionality for several years now, 2020 has been a significant catalyst for growth.
During 2020, a year of lockdowns and social distancing, the connection between brands and their customers changed. Face-to-face interactions were no longer possible, and phone lines couldn't handle the influx of client demand independently. The only option was to create a unified multichannel environment, suitable for a remote workforce that could work anywhere.
Though 71% of contact centers said they weren't prepared for remote working when the COVID-19 pandemic hit, 62% found that cloud solutions were equal to or better than their on-premise equivalents with customer contact challenges.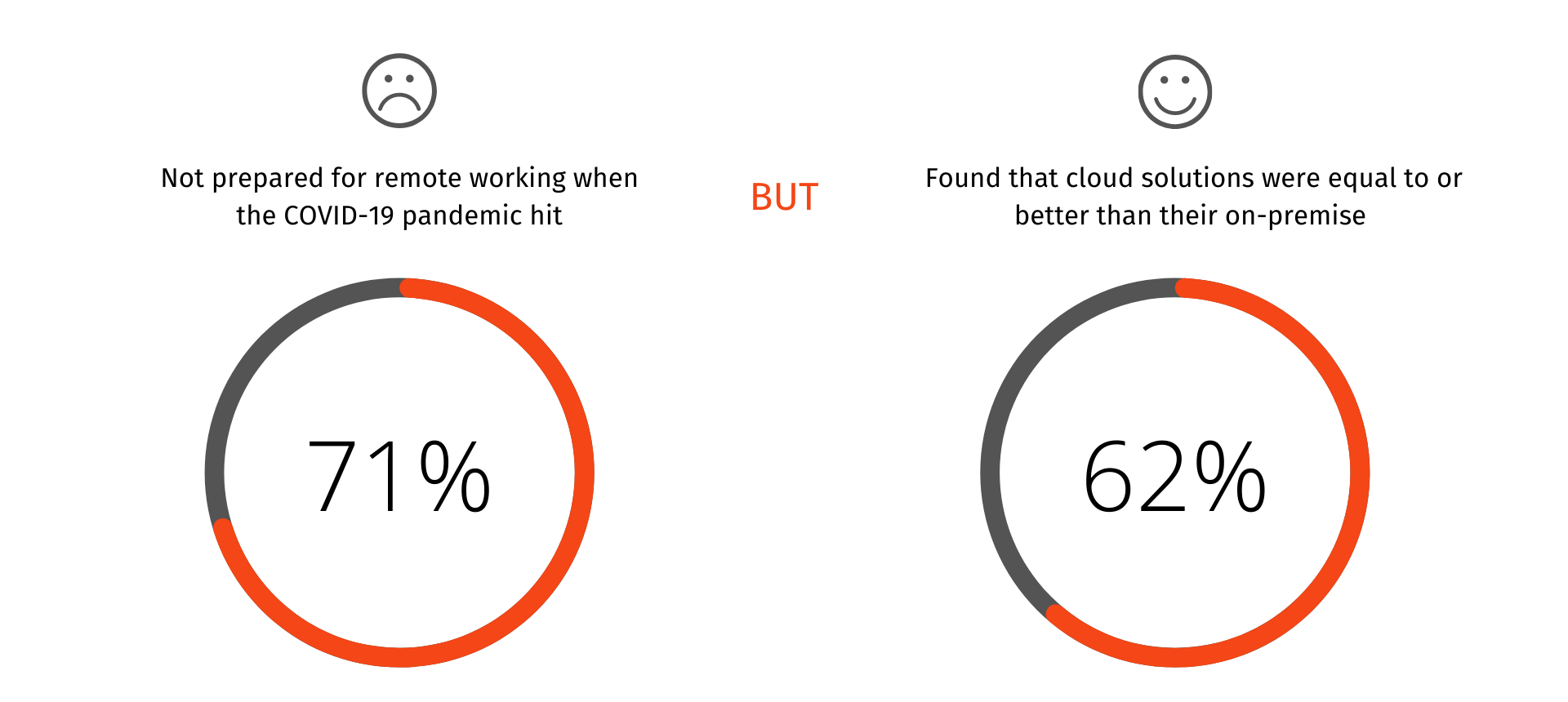 3 Contact Centre Trends That Matured in 2020
The unique nature of 2020 has caused significant challenges for contact centers of all sizes. However, it's also been an opportunity for innovation. An ICMI study found that 74% of customer service leaders felt they weren't correctly empowering their agents to deliver the right customer service with the correct tools before the pandemic hit. As the world went into lockdown, companies could no longer afford to put off the digital transformation strategies they had been holding back on.
From a simple call environment, the contact center has officially evolved to a hub of communication and customer support. Three of the major trends that matured this year were:
1. Anywhere working (Remote contact centers):
In the UK alone during 2020, around 82% of contact center managers said that about 75% of their contact center staff were working remotely. Around 54% of respondents said that 100% of their agents were now remote. For years, companies have experimented with the idea of flexible cloud contact centers through CCaaS providers. Now, businesses recognize that the cloud contact center is more than just a tool for innovation and scalability. It's a critical part of business continuity.
A cloud contact center can be just as valuable as one on-premise, if not more so. Communications in the cloud allow for the flexibility of a follow-the-sun contact center, where agents are always available to answer client calls. With the cloud, companies can also update and enhance contact center features whenever they choose.
2. Omnichannel communication options:
Customers now expect more from contact centers than ever before. In a world where customer experience can make or break your brand, your customers want to interact with their favorite brands on the platforms they choose. The omnichannel contact center has been an exciting idea for many years now. However, 2020 forced companies to take it more seriously.
In a world where phone lines were often ringing off the hook due to a lack of face-to-face interactions, companies needed to open more customer conversations avenues. Crucially, these new omnichannel landscapes needed to be connected on a cohesive back-end that allowed for convenient contact distribution and channel blending. Around 73% of customers will walk away from a company that doesn't offer a consistent experience today. The contact center must now be genuinely omnichannel to thrive.
3. Insights and analytics
According to McKinsey, using customer intelligence in the contact center improves CSAT scores by 20%. Intelligent analytics will also reduce the cost of serving customers by up to 20% too. Although analytics has had a substantial part to play in the contact center for some time now, they're beginning to appear as a more central part of the technology stack. To provide personal and meaningful interactions, companies need to track every aspect of the conversation.
A powerful back-end environment that offers an insight into the full customer journey can help business leaders to see areas where they may be losing out on customer satisfaction and engagement. Analytics is particularly essential when the customer journey is becoming more complex, thanks to the arrival of new channels to track.
What Do Customers Expect Going Forward
It's no secret that customer expectations are transforming. Microsoft says that customers have higher expectations of contact centers today than ever before. When customers interact with your brand, they're comparing the experience to every other customer service experience they've ever had.
As your competitors continue to invest in advanced tools like AI analytics and sentiment analysis, and state-of-the-art self-service tools, you can't afford to fall behind. Around 57% of customers say that investing in new technology is crucial for businesses to survive.
As we advance into 2021, many of the trends that began to gain maturity in 2020 will continue to evolve. There's also a chance that new trends will begin to make themselves known too. Here are some of the most likely trends we expect to see in 2021.
1. More Channels = More Opportunities
Over the years, the channels available for customer service have evolved drastically. We don't just communicate via voice and email anymore. Most customers expect their favorite brands to connect with them, using up to 10 different channels. As the old-fashioned call center continues its transformation into the modern "experience hub," multiple channels will become the standard.
Alongside voice and email, we can expect to see more companies investing in other channels, like instant chat, SMS messaging, and even social media. In fact, around 63% of today's consumers expect their brands to offer service through a social media channel.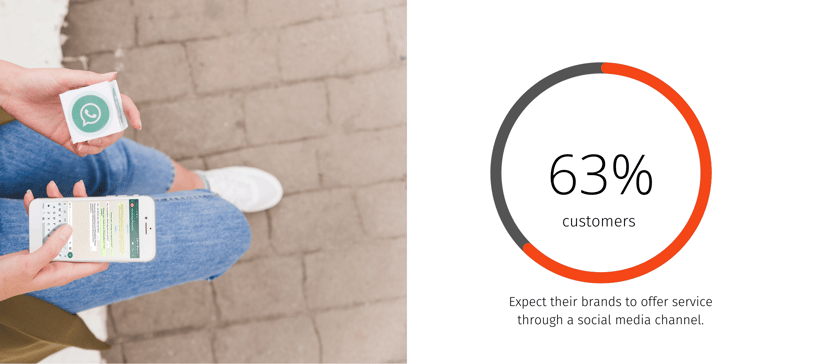 While more channels can equate to better customer service opportunities, companies need to remember that they need to blend those channels. Employees on the back-end need to escalate a conversation using the platforms that the customer prefers with minimal hassle. Agents need access to the same information and customer interaction histories as issues progress.
Having more channels in your contact center shouldn't mean that your customers have to explain themselves to endless different people.
2. The Rise of Video
Video in the contact center is a topic on everyone's lips for a while now. However, things started to change in 2020, when we realized just how important visual information can be for context in interactions. In 2021, video will likely become an essential communication channel for internal employees and companies interacting with customers.
Video in the contact center will allow employees to collaborate on complicated tasks with all the nuances of a face-to-face conversation. For customer service, it will enable teams to build more effective human connections with clients. Around 34% of customers today said that the ability to speak to a live person was essential to them. Being able to see a live person may be the next big thing.
The demand for video is likely to grow even more significant as younger generations continue to take over the marketplace. These generations have grown up with face time and zoom calls and feel comfortable in a video environment. Combine that with the arrival of 5G for more latency-free video calls, and the opportunities are endless. We might even see a future where video makes way for more immersive experiences, too, like VR and AR interactions.
3. A Higher Demand for AI
AI is a growing trend in the contact center, and it has been for a few years now. However, in 2020, the demand for intelligence accelerated at an incredible pace. More than a third of service organizations already have a defined strategy for AI. More than half say that they're already looking for ways to use AI in their business.
Initially, when intelligence began to arrive in the contact center, there was some concern that it might replace the human agents. However, we quickly discovered that AI is an excellent way to supplement human employees. Around 75% of service professionals using AI report improved prioritization of work, increased resolution rate on the first contact, and higher NPS and CSAT scores.
Whether it's routing necessary inquiries through chatbots and self-service tools, or you're using AI to improve predictive modeling, this solution could be a valuable tool in delivering better experiences in the future. The key to success in the end of AI contact centers will be in finding ways to enhance the way human agents serve customers. AI will free up people to handle more complex issues that require greater time, creativity, and empathy.
For AI to become a standard part of the contact center in 2021, business leaders will need to ensure that employees have an easy way to transition into using these new tools. Simple user interfaces and convenient training solutions may be essential.
4. Greater Opportunities for Amazing Customer Experience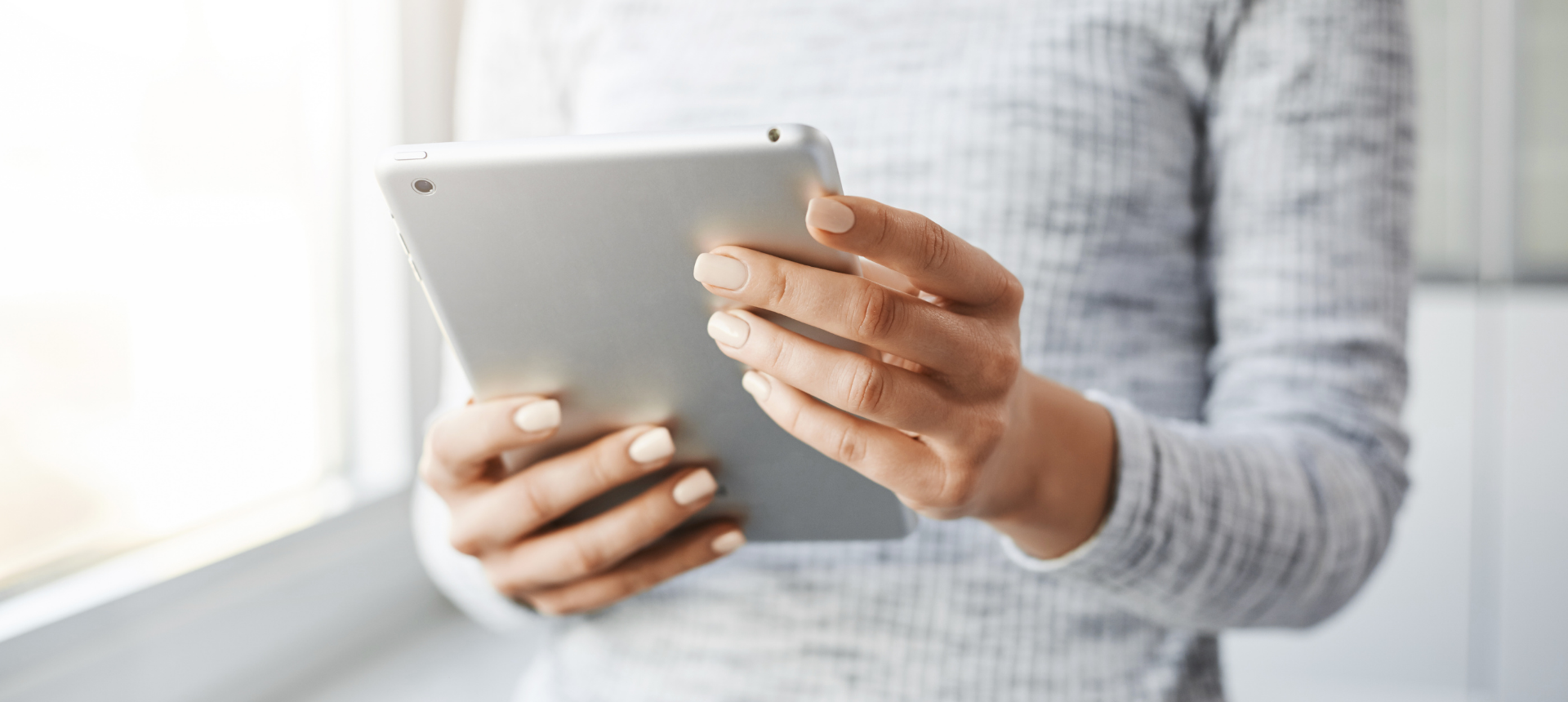 Customer experience is one of the trends in the contact center which remains crucial year after year. The more we discover about today's informed customer, the more we recognize a growing demand for memorable experiences.
Interestingly, your clients won't always want to rely exclusively on agents and professionals for support. Research shows that 91% of consumers would use online knowledgebase to help solve their problems. Another 40% of clients say they only contact a call center after exhausting any available self-service options.
Giving your customer a chance to independently resolve their issues leads to greater feelings of satisfaction. At the same time, it's an opportunity to reduce the amount of work required from agents in the contact center. If self-service options are available, this ensures that agents will only need to address the issues that require the most urgent human attention.
In some cases, improved customer experience opportunities will also mean investing in better IVR functionality and new solutions to enhance your audience's chances of speaking to the right agent first-time around. Enhanced routing facilities that connect a caller with a professional specializing in the issue they're addressing will be crucial. Companies may even invest more into intelligent call-back tools that allow consumers to leave a call and have an agent connect again when they're ready.
5. Empowered Employees
To ensure happy customers and a good brand reputation, companies will need employees empowered to deliver their best work. This is something that many businesses are already investing in. However, the rapid shift to cloud and remote work in 2020 will mean that companies have more challenges to consider in 2021.
As employees move more into the remote environment, it will be essential to ensure that these individuals can remain as secure and productive as possible wherever they are. Some companies may need to invest in better meeting hardware to support the software employees use when working from home. There's likely to be an increased demand for more unification on the back-end too.
For years, CCaaS (Contact Centre as a Service) and UCaaS (Unified Communications as a Service) have been drawing closer together. If companies can keep track of all their internal and external communications in the same place, this should improve the workflow in the contact center of the future. Employees should set up a call with a specialist and pull up information about a client's needs in the same place.
60% of contact center agents today still believe their companies aren't providing the right technology for them to address CX challenges. Another 34% of agents say they don't have access to the correct customer data. Going forward, access to a complete environment full of cohesive communication and collaboration tools will transform the contact center workspace as we know it.
Ready for the Future of the Contact Centre?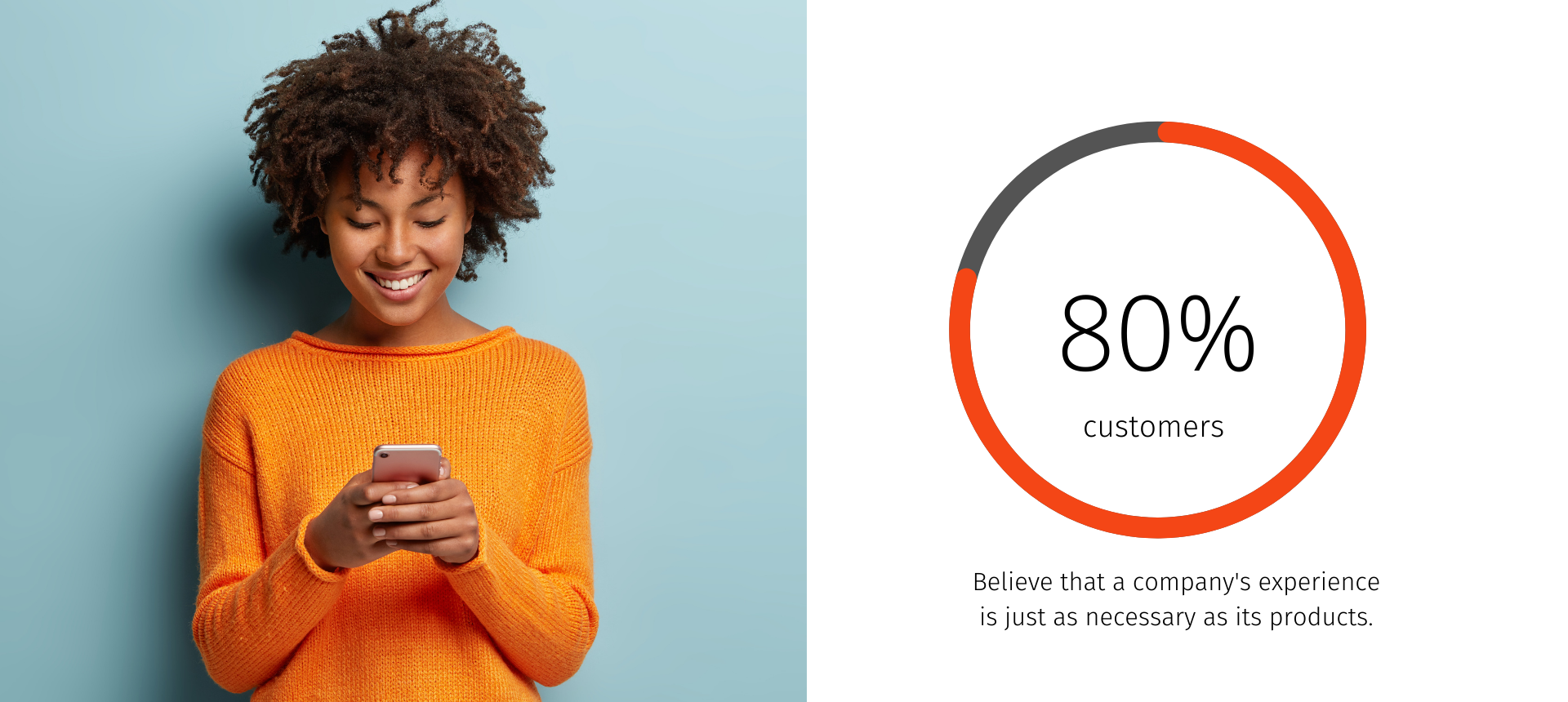 The contact center is a crucial part of any business operations. Now, more than ever, companies from all industries need to be on the cutting edge of the customer experience evolution. Remember, 80% of customers now believe that a company's experience is just as necessary as its products.
The slightest dip in service could make the biggest difference to a company's bottom line. In this age of contact center transformation, is your business ready for the new world?