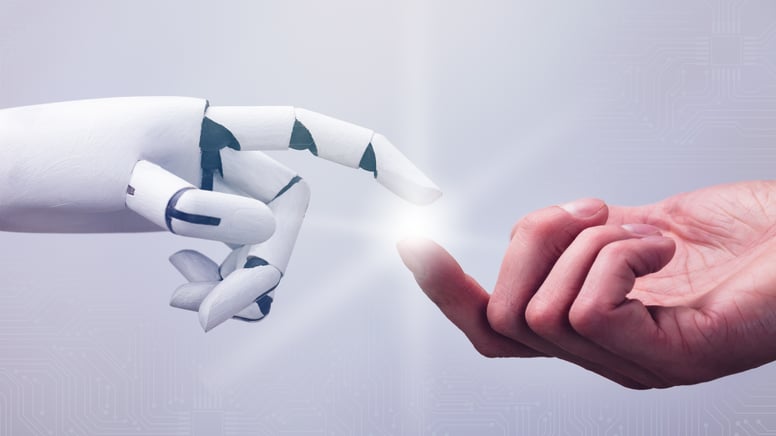 The Value of Personalizing Contact Center Bots
By Buzzeasy | January 25, 2022
We're all about creating brand loyalists for life
Learn how you can better benefit from your front line customer service representatives
Bringing AI into the contact center is an incredible way to take your CX strategy to the next level. Intelligence can help with teaching you about your clients, optimizing operations, and supporting agents when they're managing high numbers of interactions.
The chatbot is one of the most popular forms of AI embraced by the modern contact center. Usage of chatbots as a brand communication channel increased by 92% between 2019 and 2020. Since the pandemic, companies have increasingly relied heavily on bots to help them serve an influx of customer needs.
As customers have grown more familiar with bots, the expectations of their interactions have evolved, too. Today's customers want personalized, efficient, and engaging experiences, whether they're speaking directly with a contact center agent or chatting with a bot.
The Importance of Chatbot Personalization
We're living in an omnichannel customer service landscape which is why solutions such as Buzzeasy Contact Center for Microsoft Teams exist. Your customers expect to access support on all channels and experience the same level of quality service, regardless of the platform they are using to communicate. This means your automated chatbots need to be capable of providing the same high-quality, relevant experiences as your human agents.
A personalized chatbot is another way for a company to demonstrate the unique selling points of its brand and earn customer loyalty. It can also save businesses money by streamlining and efficiently operating initial communications with customers. Unfortunately, a poorly designed chatbot can have the opposite effect, harming your reputation and causing client churn.
The Benefits of Personalized Chatbots
Chatbots help reduce the strain on your employees (particularly during periods of peak demand). Research also suggests that chatbots could save businesses around 2.5 billion hours of productivity by 2023. Unfortunately, customers think humans can better understand their needs than chatbots. Many customers will avoid using your bots if they believe they will not receive a tailored experience or if it feels like an unnatural dialog.
By working with a company, such as Geomant, to build an engaging, relevant, and informed chatbot, you can bypass the common issues associated with bots and instead realize the following gains:
Better customer journeys:

Personalized chatbots can understand the unique needs and expectations of different segments of your audience and respond in context. You can create separate scripts for different types of customer needs, so your AI can adapt to the situation and provide a great customer experience from start to finish.

Improved audience insights:

Bots personalized to suit your client's needs are more likely to engage in end-to-end conversations with your customers. The data collected during these conversations can help to support your customer personas and add to the data you have about your target audience.

Competitive advantage:

Anyone can roll out a frustrating, automated system for self-service, but a chatbot capable of delivering a personal experience is instantly more memorable. By personalizing your chatbot, you can improve your chances of customers speaking positively about your brand and boosting company reputation.

Reduced churn:

Well-designed chatbots can deliver simple, straightforward support for all different customers, rather than trying to provide a one-size-fits-all solution. When your chatbots adapt to the needs of your audience, they can deliver the kind of experience that keeps clients coming back for repeat business.

Better employee productivity:

Chatbots can only take some of the strain off the employees in your

digital contact center

when customers want to use them. With high-quality chatbots, you give your customers a viable way to obtain quick and precise answers to their needs without speaking to an agent. This solution allows your employees more time to focus on the cases that need their input, creativity, and empathy.
Leveraging Chatbots the Right Way
Though demand for chatbots is undoubtedly growing, around 60% of customers still say they would prefer to wait for an agent than use a chatbot. Improving how your business leverages AI can begin to change this ratio through positive customer experiences and reduce the pressure and workload on your contact center team.
The experts at Buzzeasy have years of experience creating customized solutions for companies ready to upgrade their contact center solutions. We are here to make sure your business implements the right bots to improve the day-to-day experiences for your team and customers alike.