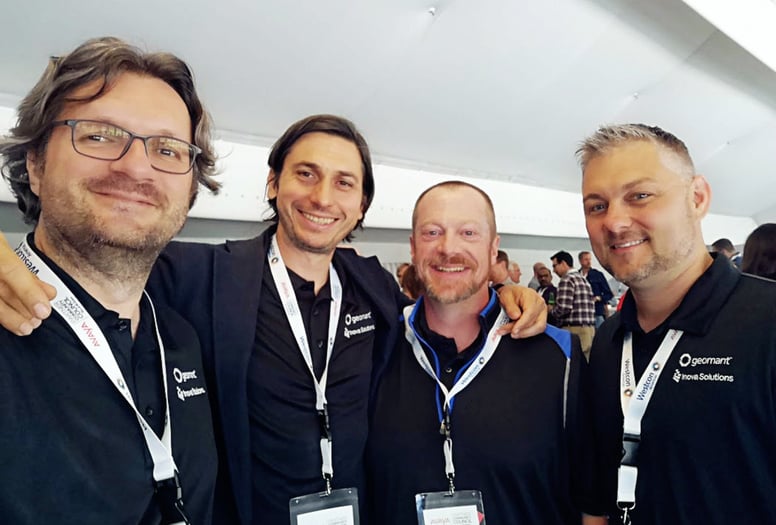 Summary of the Avaya Spring Partner Conference in Chicago
By Enikő Balogh-Molnár | July 1, 2019
We're all about creating brand loyalists for life
Learn how you can better benefit from your front line customer service representatives
The Partner Community Council hosts events over the course of the year to engage Avaya partners and thought leaders within the industry. Geomant is a long-standing Avaya partner with various DevConnect certified products, so naturally, we are happy to participate at various Avaya Partner Conferences throughout the year as a GOLD sponsor. This year, our first Avaya event was in Dublin, if you are interested in learning what we experienced during the event you can read about it here:
https://academy.geomant.com/academy/a-summary-of-our-experience-at-avayas-pcc-partner-event-in-dublin
Our second opportunity to connect with Avaya partners from across North America and stay up to date with emerging trends was in Chicago, on the 4th – 6th June. Our colleagues participated in this latest PCC EMEA event, and we asked them to give us a summary of their experiences. Here's what they had to say: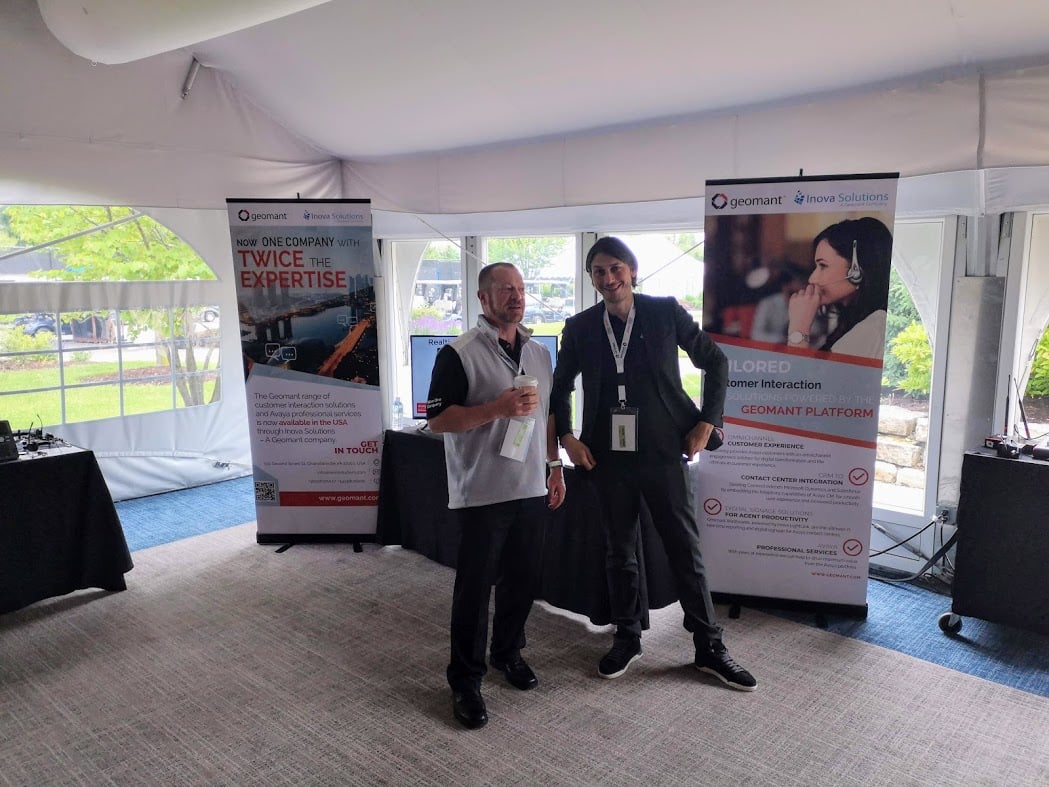 Can you give us an overview of the event, please?
PCC stands for Partner Community Council; it is an independent, non-profit community of Avaya Authorised Business Partners and Distributors.

Every time we attend, it's good to meet key specialists within the Avaya Business Partner network and Avaya subject matter experts and to learn and share ideas about new Avaya solutions, services, tools and processes. What's great about PCC is that it's an interactive forum where we can not only learn but also provide honest feedback and openly talk about any challenges. And, of course, also share successes and best practices.

During our time at the event in Chicago, there were a lot of interesting presentations; PCC is always an excellent opportunity to get direct information from product managers about the latest developments and enhancements. And it was also a really good chance to create opportunities to work with global counterparts across Europe, Asia and Latin America.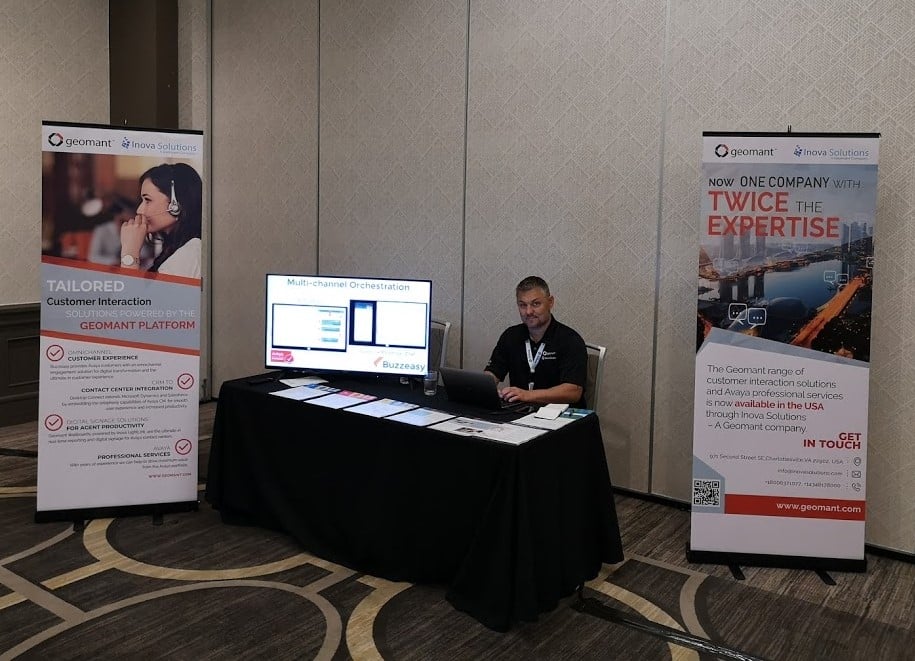 Why was this event significant?
This event was particularly significant for us because it was the first time we participated and demonstrated together with Inova Solutions, who recently became part of the Geomant family. You can read about the acquisition here:
https://academy.geomant.com/academy/geomant-acquires-us-based-inova-solutions  
We had the opportunity to showcase our vision and strategy together with Inova. We had good discussions with partners about how this newly formed relationship would help us achieve our shared goal of providing the ultimate in customer engagement solutions, not just locally, but for customers worldwide.
What did Geomant demonstrate? 
We demonstrated the key pillars of the Geomant Platform (Buzzeasy, Desktop Connect, Wallboard and Professional Services). The Geomant Platform is defined as a combination of Avaya products, Geomant intellectual property and professional service offerings, that can mix together to help partners tailor a solution to specific customer requirements.
We had a booth, but we also had the opportunity to be on stage during the preliminary session to present our strategy and some use cases that we support with our platform. We talked about the omnichannel customer engagement platform that enables any organisation with an Avaya contact centre to add additional communications channels, including chat, SMS, social media, Skype and WhatsApp.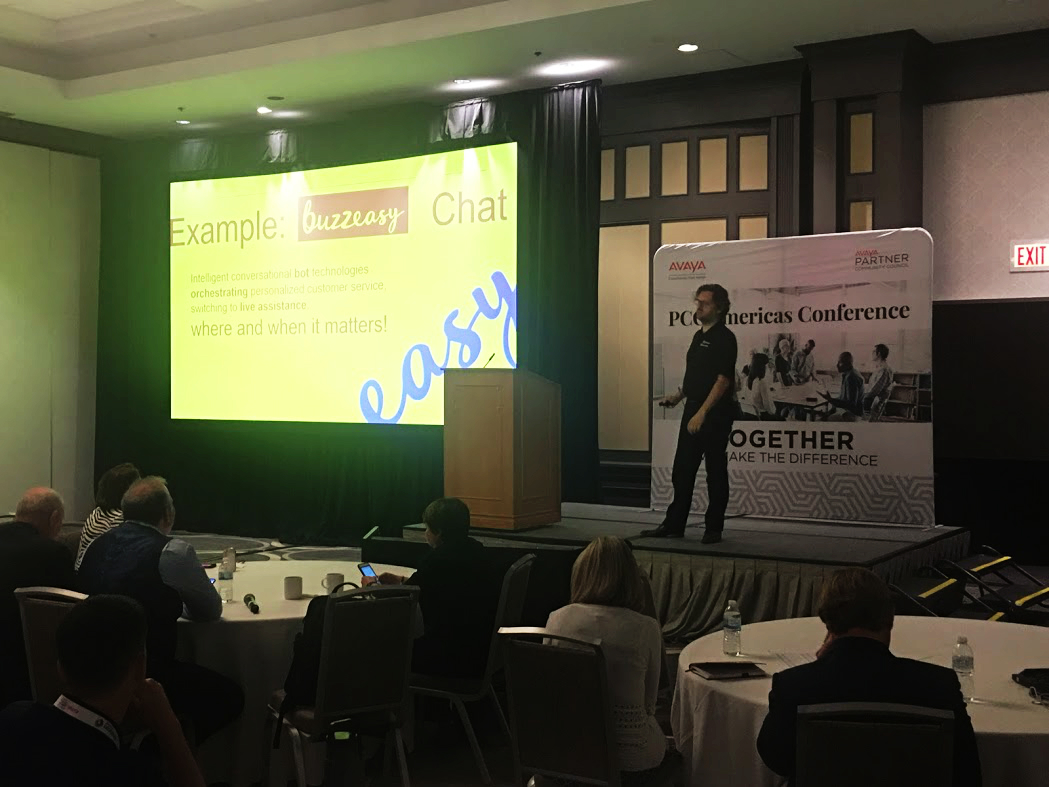 We also talked to the audience about customer services and how it's increasingly characterised by multichannel communication. We explained how customers expect to be able to use their preferred communication channel to talk to businesses, whether it's via traditional channels or via SMS, social networking sites or corporate chat sites (all of which we've seen a move towards). We went on to ask the question: If digital solutions are growing, will human employees ever be excluded from the picture? Our answer is no. We believe there will always be complex cases where human intervention will be essential. Maintaining and building a positive customer experience is critical, and it's important for machines to perceive the point where the customer needs some kind of live human support. With our solutions, we are working to ensure that digitalisation does not replace, but rather complement human work, making it more effective, and this is what we explained to the audience.
Our Wallboard offering was something we also talked a lot about, the acquisition of Inova meant that we combined our skillset, enabling us to bring partners the ultimate in real-time reporting and digital signage solutions for Avaya contact centres. 
Anyone who missed this event but is interested in learning more about our solutions, or would like to try them out should contact us with confidence.