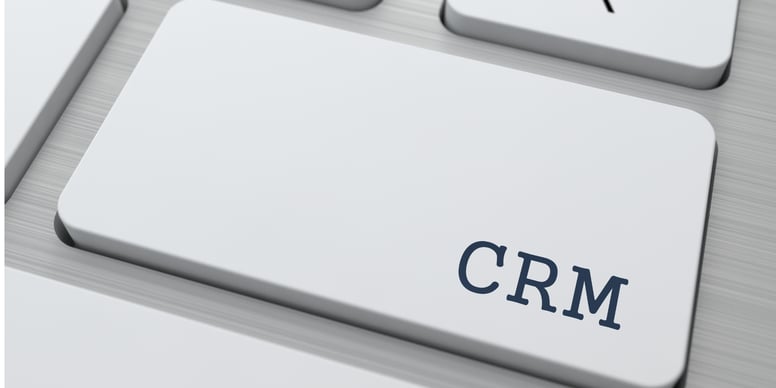 5 Things to Consider When Integrating CRM Systems into Your Contact Center
By Geomant | January 5, 2022
We're all about creating brand loyalists for life
Learn how you can better benefit from your front line customer service representatives
CRM technology is booming and is expected to reach a value of $94.4 billion by 2027. CRM (Customer Relationship Management) tools are an essential investment in an era where delivering an exceptional, personalized customer experience is crucial. Linking your CRM system to your contact center makes it easier to learn about your audience and design customized experiences one conversation at a time.
Integrating your CRM system into your contact center makes sense as it collects and processes endless amounts of data each day. Leveraging this technology delivers valuable insights into your target audience by streaming or synchronizing with your CRM. This also provides your agents instant access to comprehensive information about each customer when they need it most.
The Integration of your CRM into Your Contact Center
Here are some things you'll need to think about when combining your CRM and contact center technology to avoid missing out on gains in efficiency, along with data and growth opportunities.
1. The Customer Journey
Deciding which goals matter most to your business will give you an idea of which metrics you should track to ensure your CRM integration delivers results. You can improve agent efficiency and customer satisfaction by providing agents access to the information they need, tracking important history about the customer journey, and delivering personalized experiences.
2. Data management
The most significant benefit of combining CRM and contact center technology is it allows for a natural flow of data and knowledge between you and your team members. Look for an integration solution that enables automated data synchronization according to your specific needs.
This could mean enabling things such as call summary notes or links to call recording and digital transcripts within your contact center to transfer automatically to your CRM system. This alignment should help to ensure you always have a more holistic, up-to-date view of the customer journey.
3. Features
Most companies will be looking for a comprehensive desktop environment for their agents that combine customer data and contact center functionality. Enriching call handling controls and digital interaction capabilities with a CRM's data instantly streamlines the process of delivering meaningful, contextual experiences to customers. Most importantly, your agent can spend less time switching between tools to complete essential tasks.
Some of the features you may need in an aligned CRM and contact center include:
Screen Pops:

These give agents access to customer data with every call

Click to dial:

This enables instant calls when an agent clicks on a phone number

Call transfers with context:

Transfer calls with relevant customer information

Agent call back:

Support agents in arranging call-backs

Consolidated reporting:

Automatic call logging and note-taking
4. Connections
It's also worth thinking about how the connection will be accomplished. Is an existing native connector available between your contact center and chosen CRM? Or do you need to use API access to create the integration?
Leveraging Geomant's Desktop Connect solution enables companies to link CRM systems like Salesforce and Microsoft Dynamics with their Avaya infrastructure. This quick and easy solution is entirely provisioned by the Geomant team and can be customized according to your agent's needs. With a strategy like this, you won't have to worry about the headaches of custom APIs and expensive developer tools. Desktop Connect and tools like it sometimes offer a bundled CRM system. This can save a company the investment in a higher-end CRM solution if requirements are basic or if the CRM functionality within the organization can be segmented.
Connect your CRM and Contact Center
Integrating your contact center and CRM solution can improve the value of both technologies. You can use the data you collect within your CRM to help with intelligently routing customers to the right agent and providing those agents with the information required to deliver a personalized experience.
At the same time, mapping your contact center interaction information into your CRM environment gives you a more comprehensive view of the customer journey. This ensures you can make better business decisions and enhance your CX strategy.
Contact Geomant today to discover how we can help you make the proper connection between your contact center and CRM environment.