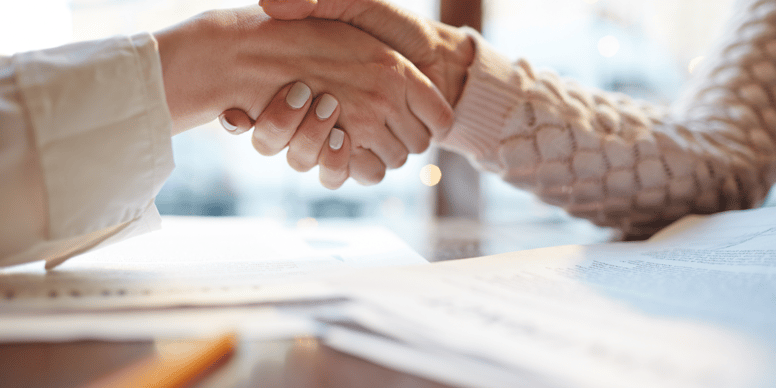 Partnership Opportunities: Leveraging the Possibilities of Teams
By Geomant | May 3, 2021
We're all about creating brand loyalists for life
Learn how you can better benefit from your front line customer service representatives
The age of hybrid work has officially arrived.
The modern workforce is no longer office-centric. Today's employees can stay productive wherever they are and achieve incredible business outcomes. However, if your teams are going to survive and thrive in the hybrid landscape, they need the right tools.
Microsoft Teams has emerged as the central hub of the modern workforce.
During the 2020 pandemic, Microsoft Teams grew by over 894%, accelerating all the way to 115 million daily active users, and up to 30 billion meeting minutes per day.
Today, Microsoft Teams represents a powerful opportunity for any reseller or partner. End customers get a fully unified communication and collaboration system, while partners can use Teams to differentiate themselves in a competitive marketplace.
Let's explore the benefits of Microsoft Teams reselling.
Microsoft Teams: The Opportunities are Endless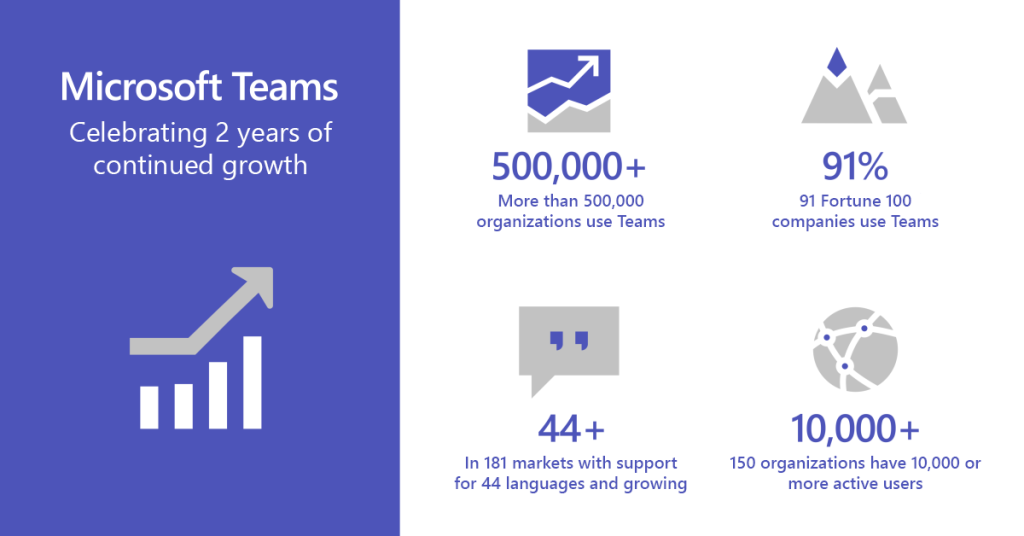 Picture source: Venturebeat.com
Microsoft Teams isn't just another UCaaS solution with a focus on video and collaboration. It's the fastest-growing ecosystem in the current landscape, surpassing market leaders like Slack and Zoom.
Though Teams started life as a replacement for Skype for Business, it quickly became a table-stakes technology for the modern workforce. Today, Teams is Microsoft's fastest-growing business app of all time. 91 of the Fortune 100 say they use Microsoft Teams, including companies like SAP, Accenture, and Ernst & Young.
For resellers and partners focusing on specific verticals, Microsoft also makes it easy to build an environment that supports industry needs. Microsoft Teams for Education has over 183,000 tenants in more than 175 countries today, with 61% of teachers saying they expect to increase investment in Teams as hybrid learning evolves.
Frontline workers in the evolving healthcare space can access dedicated Microsoft tools to digitize manual processes, connect the moving workforce, and protect critical data. Even government groups are using Microsoft Teams to help communities thrive.
End-User Adoption is Growing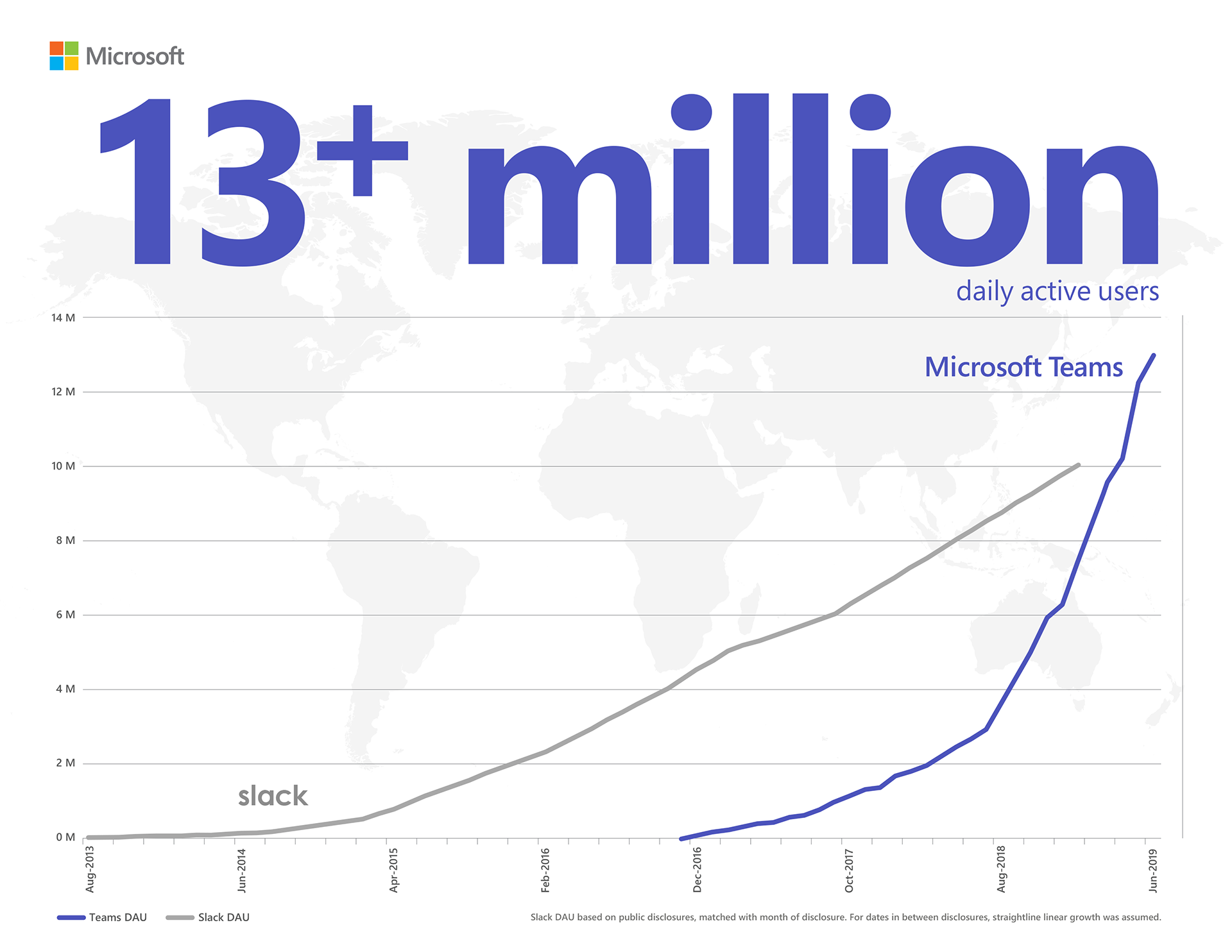 Picture source: Microsoft.com
The demand for Microsoft Teams has grown at an astronomical pace since the pandemic introduced us to new ways of work. Meeting minutes increased by 200% between March and April 2020, and many companies turned to Microsoft as the central solution for workplace productivity.
For an insight into the impact Teams can have, just look at Microsoft's revenue reports for the "Productivity and Business" segment (which includes Teams). In 2020, the segment earned $46.4 billion. The company also reported an earning of $5.71 billion in the first quarter of 2021.
So, what's driving this demand for Teams?
Team alignment: In a confusing new future where employees are divided between the office, and remote work, Teams encourages better alignment. Everyone can stay connected on the cloud through collaboration features and communication tools. Plus, business leaders get a central environment where they can manage their employees.
Digital transformation: Companies are becoming increasingly digital in an effort to ensure business continuity. With Teams, it's easy for employees to stay productive wherever they are. The cloud-based environment also makes it easier to access more advanced tools like artificial intelligence, analytics, and compliant call recording.
Evolving workspaces: In the hybrid environment, companies need a way to make sure that there's no disconnect between their employees. Microsoft Teams makes it easy for everyone to share the same information and insights, so everyone is on the same page. It's a fantastic way to maintain company culture.
Microsoft Teams represents an opportunity for resellers to get involved not just with the ever-increasing collaboration and team app market, but with the UCaaS and CCaaS environment too. Microsoft is already a leader in the UCaaS Magic Quadrant thanks to direct routing capabilities. With the right partnerships, resellers can also make it a hub for CCaaS innovation too.
Leveraging the Possibilities of Teams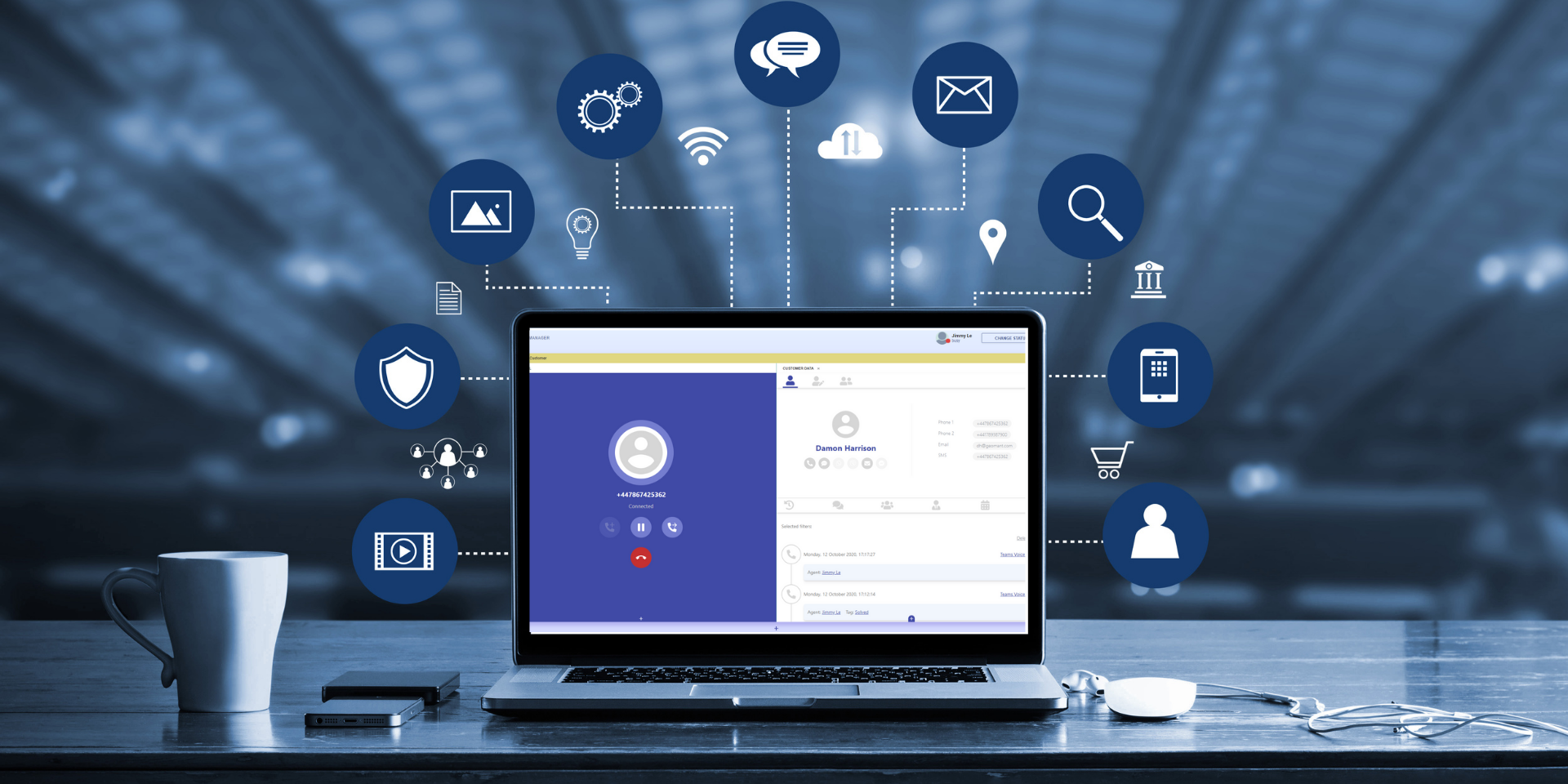 On its own, Teams is a sensational service, brimming with functionality that brings employees closer together. With the right help, Microsoft Teams can be the heart of an entire communication ecosystem.
For instance, direct routing providers keen to offer their customers a powerful voice experience can embed communications technology into the familiar Microsoft ecosystem. Microsoft's limited phone features mean that around 90% of companies using Microsoft Teams are planning to use direct routing to make the connection to the PSTN.
It's not just traditional UCaaS resellers and VoIP companies that can benefit from bringing Microsoft Teams into the portfolio either. Cloud solution providers can also bring Teams into their stack to deliver all the benefits of better communication for their customers.
Of course, with so many companies now recognizing the potential of Teams as a portfolio differentiator, it's worth thinking about what you can do to make your offering more complete. For instance, rather than just delivering internal communication and collaboration with Teams, what if you can provide a full communication experience?
Adding a specialized Microsoft Teams Contact Center offering to your system means you can provide your customers with the full end-to-end communication stack they need. By adding a contact center to Microsoft Teams, you can:
Strengthen team performance: When your employees have access to all the tools they need in a single environment, it's easier for them to work as efficiently as possible. A single pane of glass is the perfect way to unify the hybrid workforce.
Boost company outcomes: Contact center technology in Microsoft Teams gives you a chance to deliver more to your target audience, from multichannel customer service experiences to enhanced service, provided by a connected team of back-end professionals.
Improve analytics: Bringing Microsoft Teams UCaaS and CCaaS together combines your full communication stack for better visibility. This makes it easier to track which changes you may need to make to help your business evolve.
Why Geomant? We'll Help You Thrive with Teams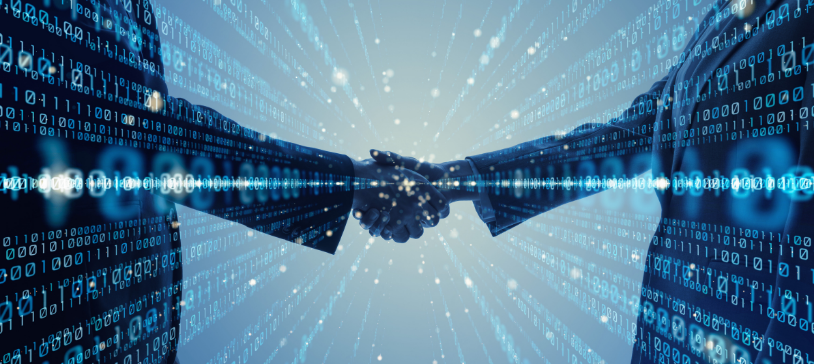 As companies begin to plan for a long-term strategy for cloud communications, collaboration, and contact center technology, channel partners need to act now. The longer you wait, the more likely it is that another provider will snap up your opportunity.
With Geomant, you ensure that you can stay one step ahead of the competition. We don't just offer a fantastic Microsoft Teams contact center, we provide a full experience to help you take Teams investments to the next level. Our flexible pricing starts from just five licenses, so we can make Microsoft Teams contact center technology accessible to everyone – not just the big businesses.
With Buzzeasy for Microsoft Teams, you leverage a convenient solution built to capitalize on all the strengths of Microsoft Teams. Our cloud-centric and multi-tenant approach ensures that resellers can meet the needs of their customers in a flexible, intuitive way. Our extensive background with Microsoft even means that we can help you to design complete portfolio offerings for your customers, which include analytics, smart voice, advanced recording features, and more.
Just some of the ways we make contact centers for Microsoft Teams special include:
Intelligent features: Smart voice and digital routing ensure that end-users can deliver the best experiences to their target audience on any channel. Our intelligent solutions will optimize and enhance any workflow.
Proactive reach: Give hybrid companies the freedom to connect with their customers wherever they choose through a host of outbound communication solutions.
Advanced technology: Through AI self-service and chatbots, you can equip your customers with all the functionality they need to thrive in the new age of customer experience. Give your customers an edge.
Analytics: Ensure your customers can see the full end-to-end customer journey and take advantage of any opportunity. In-depth analytics ensure that you can continue offering more value and guidance to every client.
Reliable performance: Power BI reporting, analytics, and performance monitoring make it easier for you to keep track of the system for your customer. You can also give your clients access to insights to help them optimize themselves.
Flexibility: The Geomant solution for Teams is built from an API-first perspective, so we can integrate with all the tools that your customers already use. Link in analytics, productivity, and CRM systems for the perfect single-pane-of-glass environment.
Let's Work Together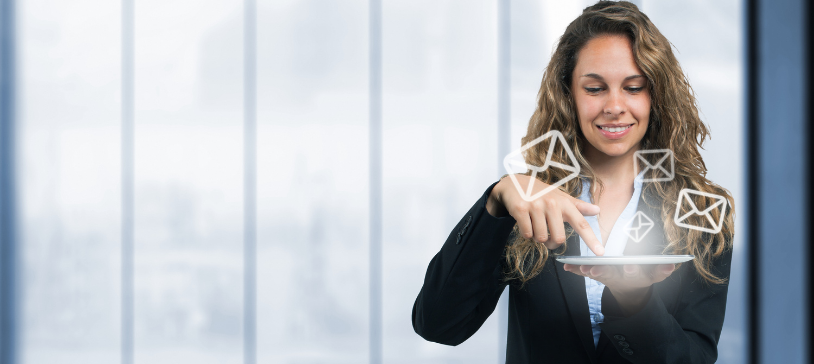 The business world is more reliant on cloud-based solutions for communication and collaboration than ever before. Finding the right Teams contact center partner in this environment is crucial. Now is the time to jump in, at the moment when your customers are most likely to be planning their next steps in digital transformation.
As a Geomant partner, you'll have access to sales and pre-sales assistant for every aspect of the purchasing journey, along with joint marketing funding and support to help you unlock as many leads as possible. Don't miss out on the chance to leverage Teams.