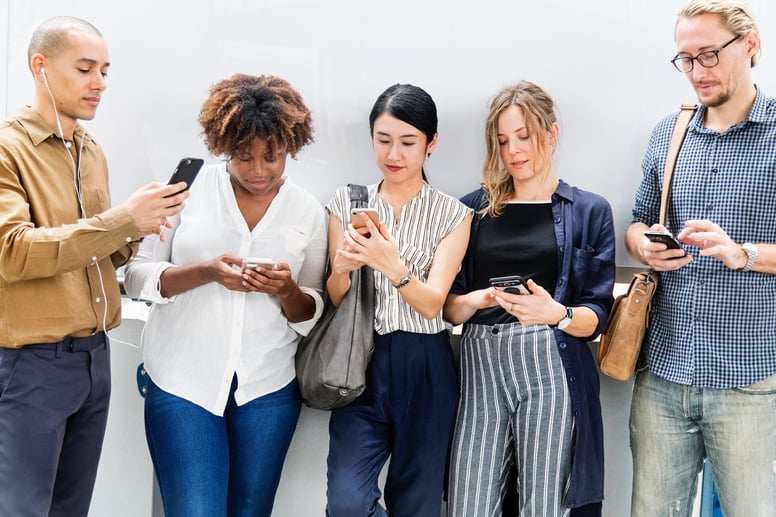 10 Reasons why you should consider Outbound SMS with Callback.
By Kevin Ross | May 30, 2019
We're all about creating brand loyalists for life
Learn how you can better benefit from your front line customer service representatives
In an increasingly regulated and cost-sensitive environment, organisations are struggling to make outbound calls in a compliant, but cost-effective way.
A growing number of organisations are realising the benefits of using SMS with Callback to contact their customers and prospects. Whether it's for sales, debt collection, up-selling, customer surveys, renewals or as part of a customer onboarding workflow, personalised outbound text messages attract attention and increase engagement.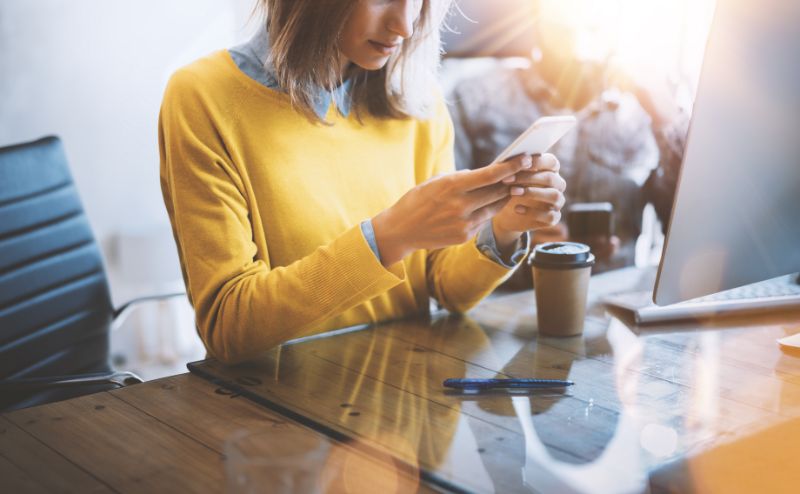 Here are our top 10 reasons why you should consider Outbound SMS with Callback:
1. No-one likes unsolicited calls!
The general increase in nuisance calls, often made from unregulated and unscrupulous organisations, has had a significant adverse impact on those organisations with a legitimate reason to make outbound calls. Many individuals simply don't answer calls from numbers they don't recognise, and there is a general antipathy towards unsolicited calls. The way organisations reach out to their customers needs to reflect this new reality.

2. People read and respond to SMS.
Most individuals now have a mobile phone, and for many it is their primary communications device. According to research[1] 90% of text messages are read within 3 minutes of receipt!

3. It's simple and convenient for the end customer.
The customer receives a personalised SMS, with details of what the proposed call is about. The customer gets to choose if and when they want to talk with you, so all calls are permissions based. An affirmative text reply from the customer (e.g. 'Yes' or 'Call') results in an automated call from the sending organisation.

4. Increased Agent Productivity.
With callbacks initiated from outbound text messages, agents are no longer tied up on unproductive outbound calls. Even with predictive dialling technology, organisations using traditional outbound diallers know that for a significant amount of time their agents won't actually be involved in a productive call – particularly as the compliance rules become more stringent.

5. It works for all contact centres, with no additional infrastructure costs.
SMS with Callback is usually provided as a cloud service, with no additional on-premises infrastructure required, and with a highly cost-effective 'pay as you go' pricing model. The technology is proven to work with any contact centre environment. It is not reliant on proprietary software embedded within a specific vendor's technology. As a result, the same platform can be used to route calls to multiple teams, each using different telephony infrastructures.

6. It's Personal!
Every outbound SMS can be personalised to encourage a response. When recognising that the text message is tailored to them, the recipient is far more likely to respond by requesting a callback. Special promotions can be tailored to previous purchase history, account balances can be included, as can renewal dates and appointment times.

7. Agents know in advance what the call is about.
Through various methods, the agent is made aware of who they are about to talk with, and what the call is about. This can be as simple as an 'agent whisper' or can be through full-blown systems integration and screen-pop.

8. Utilise the Quiet times.
The sending of Outbound SMS can be staggered to manage the flow of callback requests. And because we know that most people respond quickly to such messages, they can be targeted at the contact centre's quiet period, thereby making best use of agent availability, spreading the workload across the day, and facilitating improved inbound-outbound call blending.
9. Real-time or Batch.
Campaign lists can be submitted to the cloud provider as lists (batch) or submitted individually via a real-time API. The latter option facilitates the sending of SMS while the customer is already engaged with your organisation via a digital channel. Imagine someone is struggling to complete an online form or place an order on your website – sending a real-time SMS offering a callback demonstrates amazing customer focus, and could salvage a lost sale!

10. Quick, Flexible & Measurable.
New outbound SMS campaigns can be set-up within hours. Different message wording can be quickly and simply tried and tested, allowing the optimisation of campaigns over time.
And the beauty of cloud solutions is that they are easy to trial – so organisations can test SMS with Callback in parallel to continuing their current outbound call operations, comparing cost and effectiveness of both options. There is no significant capital outlay, so the business case can be built based on real and specific data.
[1] Source - Mobilesquared